Litter 10
10 April 2011
6 puppies: 3 dogs (1 slate, 1 blue, 1 fawn) and 3 bitches (2 slate, 1 blue)
The proud parents:
James (MultiCh. Braemoor's Mastermind) & Nenya (MultiCh. Babbacombe Beyoncé)
Nenya's litter arrived in the early hours of April 10 after a tiring evening. Nenya had been having contractions for well over an hour and still no puppy had arrived, we could feel one in the birthcanal, but it was not making any progress, so we called the vet and after she had seen Nenya and felt the puppy still stuck in the same place we had felt it, we decided it would be best to perform a c-section. By this time Nenya had been having contractions for well over two hours.
To all our surprise all puppies survived, five came out alive and kicking and the boy that had been stuck (by that time for about 3 hours) looked dead at first and his face was blue, but after rubbing him he started to breathe and within a few minutes his face turned from blue to pink and he has been as lively as his littersmates since!
The theme for the pedigree names of this litter is "Beyond", the names of the puppies are the following:
| | | |
| --- | --- | --- |
| Braemoor´s Beyond the Fringe | 'James' | slate dog |
| Braemoor´s Above and Beyond | 'Basten' | blue dog |
| Braemoor´s Beyond the Pale | 'Bentley' | fawn dog |
| Braemoor's Beyond Belief | 'Happy' | slate bitch |
| Braemoor's Beyond the Stars | 'Seren' | slate bitch |
| Braemoor's Beyond Dreams | 'Miss Dior' | blue bitch |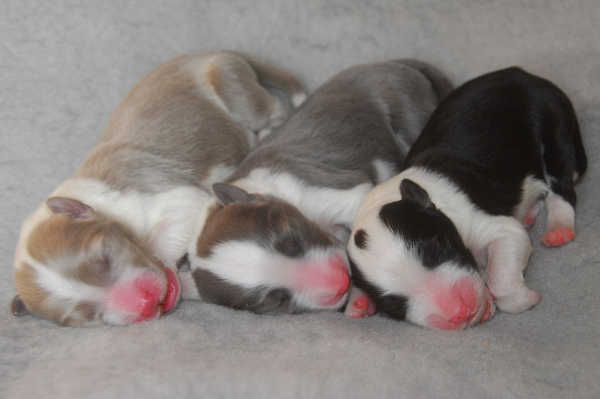 the boys
Beyond the Pale, Above and Beyond & Beyond the Fringe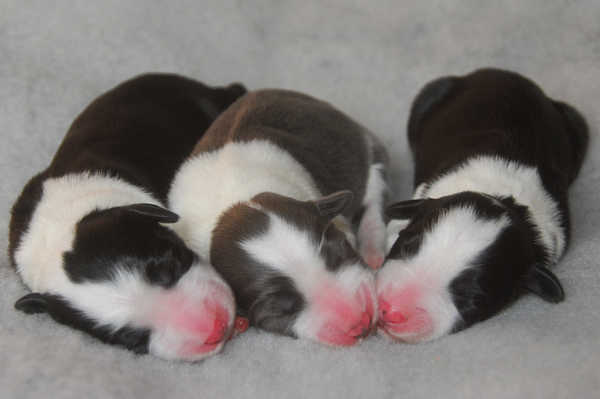 the girls
Beyond the Stars, Beyond Dreams & Beyond Belief
Beyond Dreams, Beyond the Pale & Above and Beyond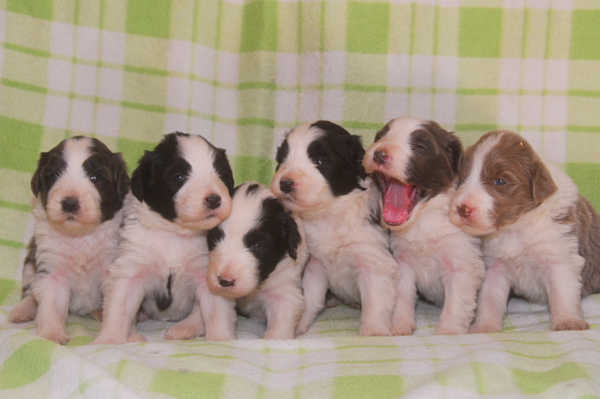 Beyond Dreams, Beyond Belief, Beyond the Fringe, Beyond the Stars, Above and Beyond, Beyond the Pale
the boys:
Beyond the Fringe, Beyond the Pale & Above and Beyond
the girls:
Beyond the Stars, Beyond Dreams & Beyond Belief
the girls:
Beyond the Stars, Beyond Dreams & Beyond Belief
the boys:
Above and Beyond, Beyond the Fringe & Beyond the Pale
Beyond Dreams, Beyond Belief, Beyond the Fringe, Beyond the Stars, Above and Beyond, Beyond the Pale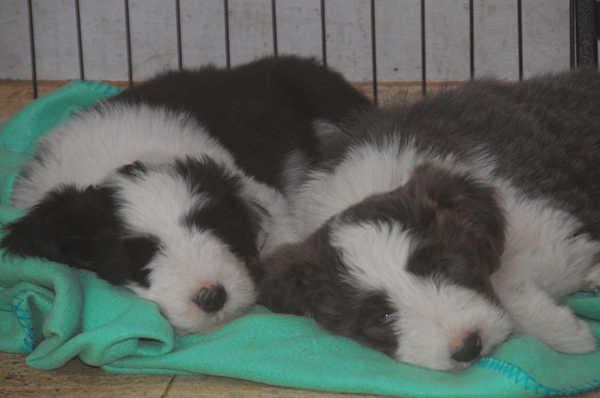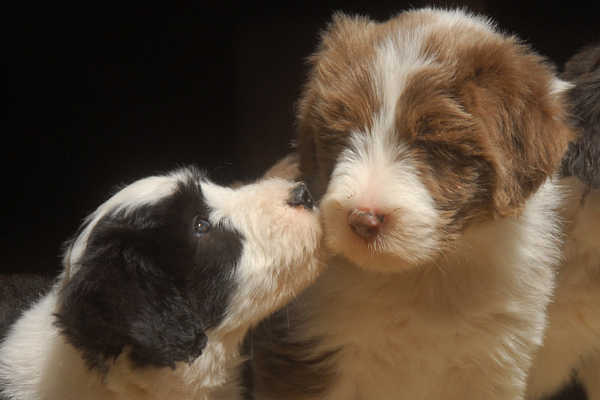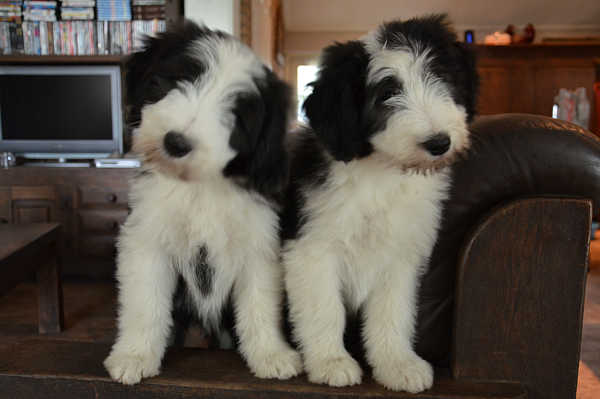 Happy & Seren
24 August 2014, the litter at 3 years: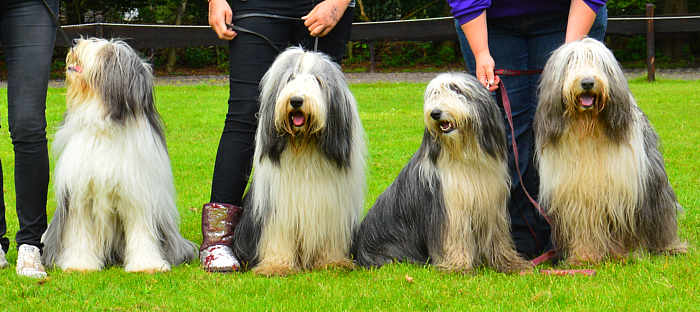 Miss Dior, James, Seren & dad James
Miss Dior, James, Seren & dad James
James, Seren & dad James
| | |
| --- | --- |
| | |
| James | Basten |
| | Happy |
| Bentley | |
| | |
| Basten | Happy |
| | |
| Basten | Happy |
| | |
| Miss Dior | Seren |
| | |
| Miss Dior | |