Roxilyn Dark Star JW
HD: 7:5

Roseollie Taffy's Tiffin

HD: 2:3

Ch. Bryonyhill Treacle Truffle HD: 6:6
Roseollie Cattle Kate HD: 4:4

Snowmead State Affair

HD: 4:4

Snowmead Senator HD: 6:1
Snowmead Serenata HD: 5:5

Braemoor's Snapdragon
HD:A/ ED Free/ CEA HC

Ch. Braemoor's Boundless Joy

HD:A/ ED Free/ CEA Clear

MultiCh. Ramsgrove Borkason HD: A/ CEA Clear
Ch. Bushblades Ready to Rejoice HD: B/ CEA Clear

Ch. Braemoor's Beyond The Stars

HD: A/ CEA Clear

MultiCh. Braemoor's Mastermind HD: A/ CEA HC
MultiCh. Babbacombe Beyoncé HD: A
Early afternoon on the 20th of December 2021 we rushed Skylar to the vet when she suddenly started bleeding. She wasn't due to have her litter till the 25th and her temperature hadn't dropped yet.
At the vet an ultrasound showed the pups were in distress and Skylar was prepped for an emergency c-section right away.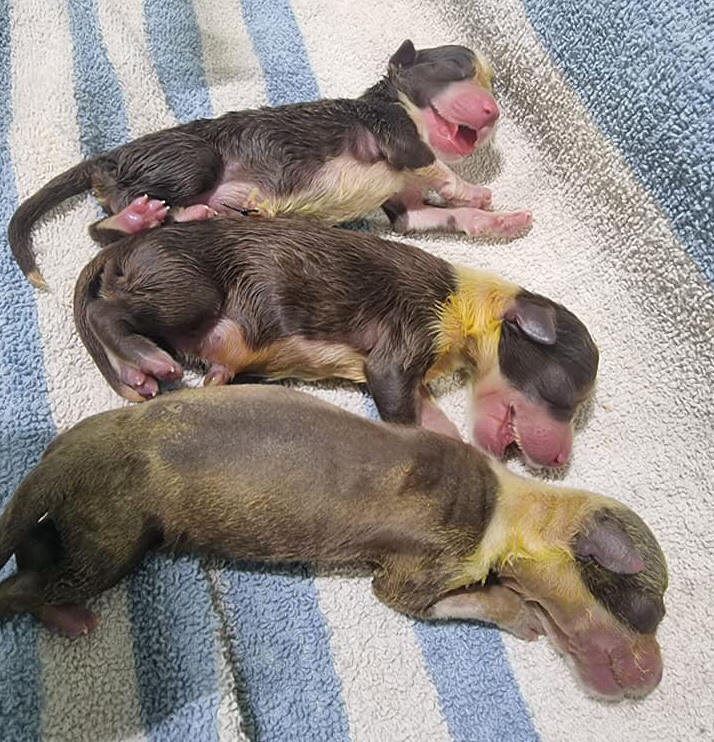 All three puppies (2 boys, 1 girl, all brown) were delivered alive, it looked like the placentas had detached prematurely. The pups were all around 160 grams, one of them barely had any hair.
At first the pups all seemed to be doing well, and all had gained a couple of grams of weight, then late on the 22nd of December the first boy passed away, and his brother followed in the early hours of the 23rd.
The girl was doing increasingly well and gaining more weight, but on the 26th she started having trouble breathing. The vet said that with her premature delivery it was very likely her lungs were underdeveloped which put her at a high risk for infections. She was put on antibiotics right away and her breathing didn't deteriorate any further. On the 27th she started suffering from constipation as a side-effect of the antibiotics. She was in extreme pain and distress and stopped nursing for a large part of the day, dropping weight at an alarming rate. Towards the late afternoon/ early evening her condition started slowly improving and though very weakly, she started nursing again. By the morning on the 28th she had regained some of the weight she had lost.
the following video shows the first 9 days of Skylar's litter:
Luckily Rosslyn continued to do well from then on. Other than being a bit behind in her development, she doesn't seem to have suffered any ill-effects from her rough start in life.
Of course there was no way we were ever going to let this little fighter go, and she has found her place within our group of dogs. You can read more about her on her own page.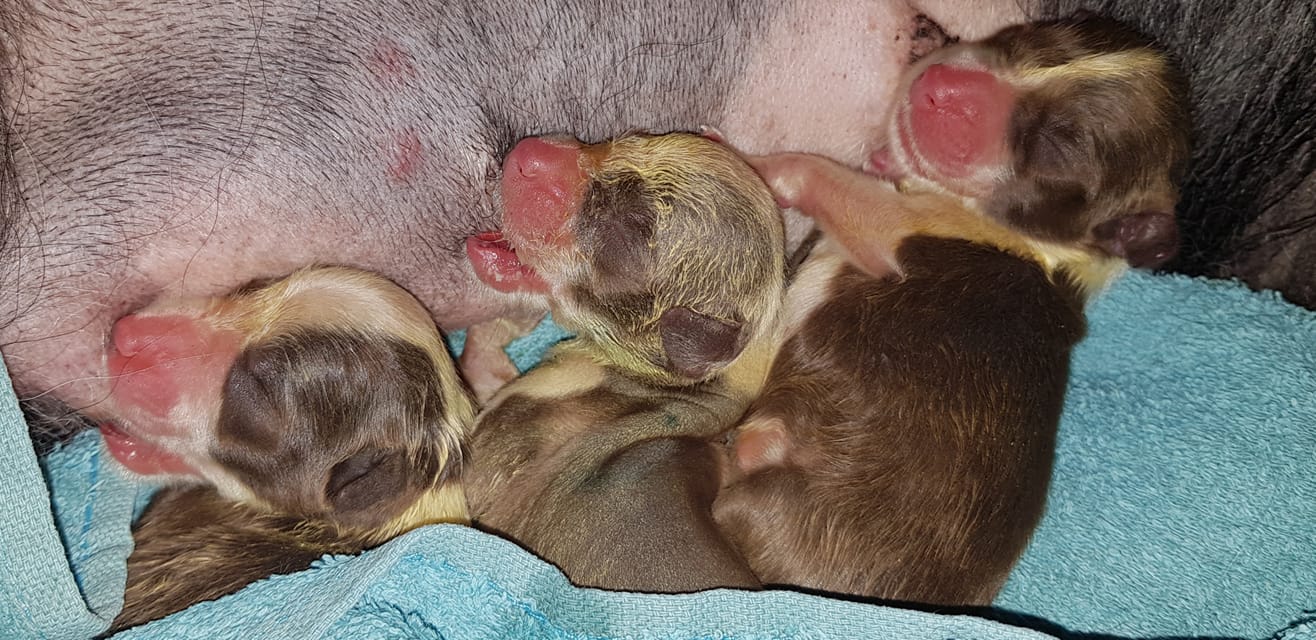 Rosslyn on the left with her 2 brothers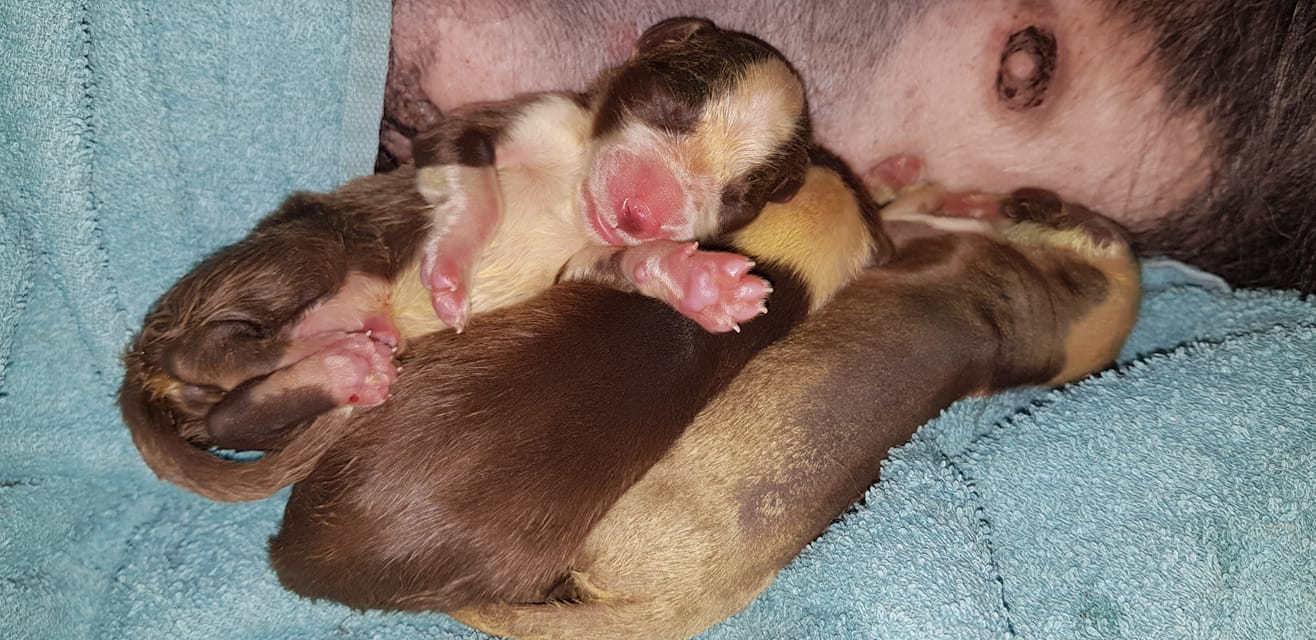 Rosslyn resting on top of her brothers, the one boy's lack of hair is very obvious in this photo, making him look a different colour to his siblings.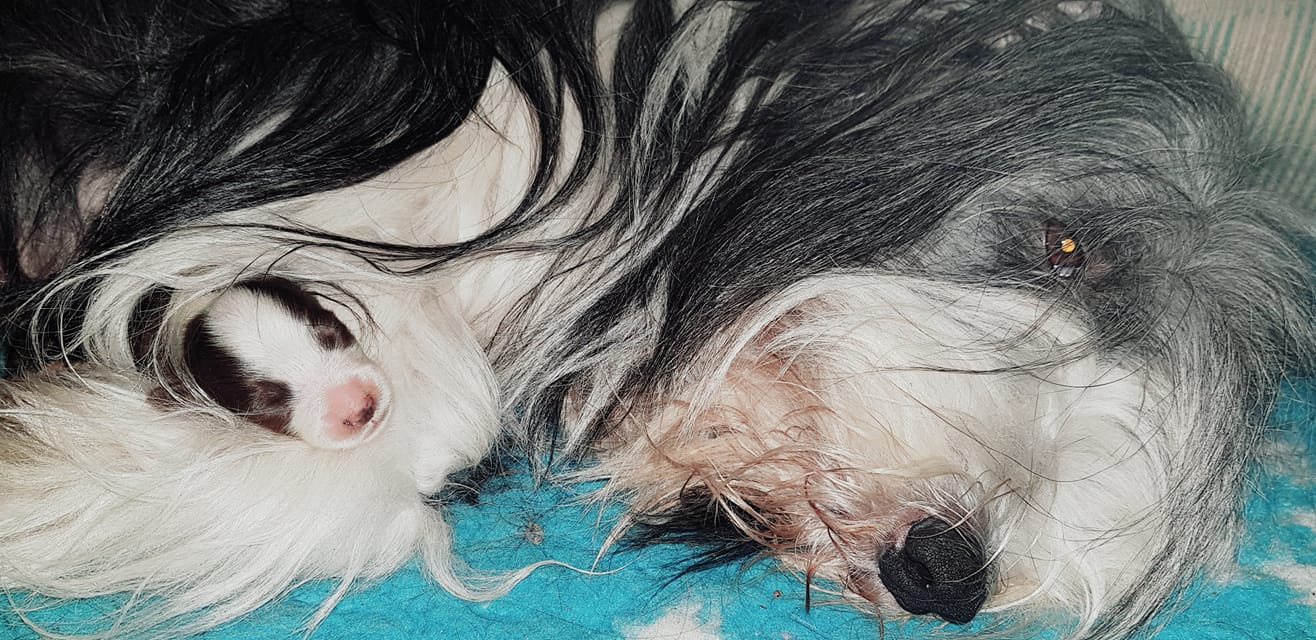 25th December, Rosslyn with her mum Skylar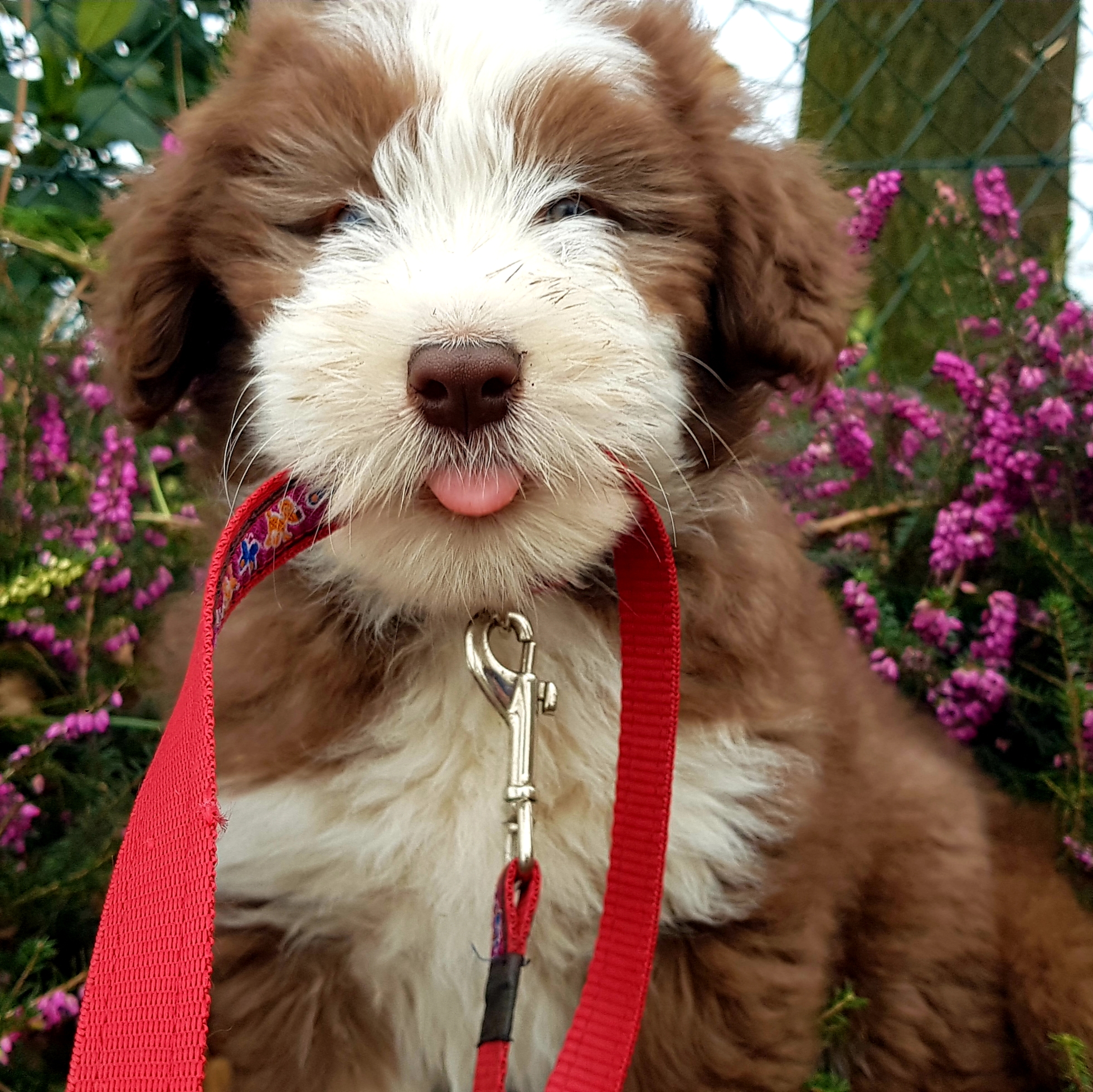 Rosslyn at 9 weeks, a little small for her age but bursting with personality